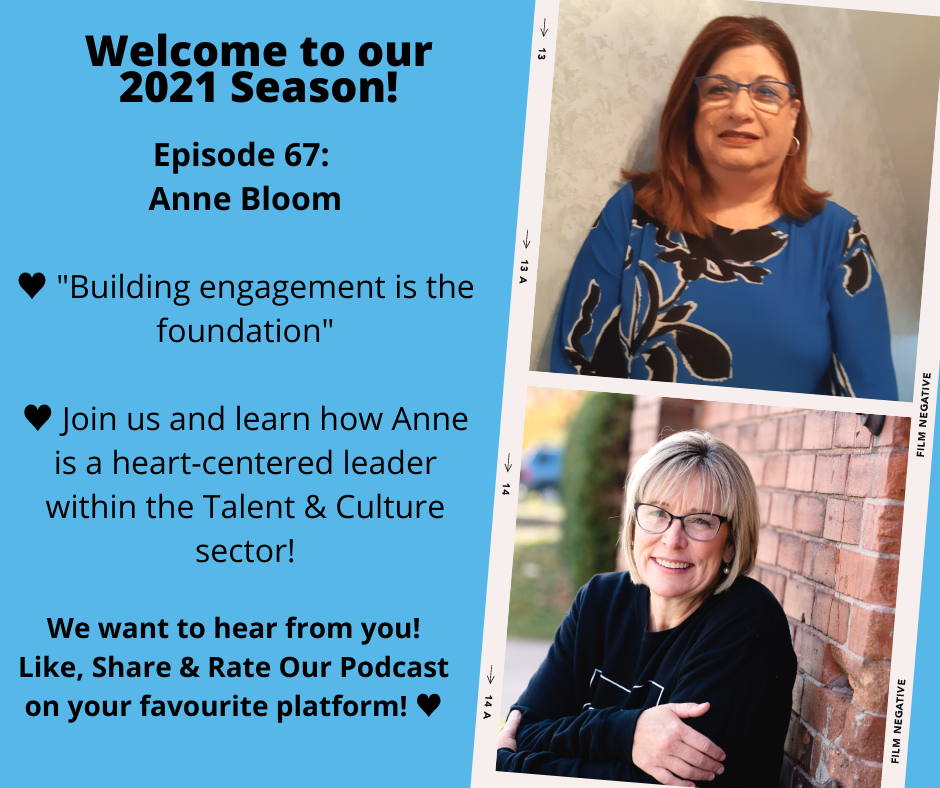 This episode was created from my heart to you. ♥
Anne is a senior human resources executive who is strategic, pragmatic and effective in leading HR and Business projects. Her experience lies in building, transforming and leading people and projects. Anne possesses business acumen to quickly understand how to improve the bottom line.
Anne is the consummate relationship manager; builds cultures of inclusivity, diversity and collaboration and helps businesses achieve success by being a trusted, forward-thinking strategic human resources business partner. Some highlights:
Research and implementation of North America wide HRMS including the creation of COEs
Audit of payroll (found $400,000 error) and implementation of new payroll provider
Found savings of $40,000 in benefits and pension plans
Reorganization of Operations department; led extensive downsize project
Anne collaborates with business leaders to successfully achieve results in a timely manner while minimizing risk and ensuring compliance within all areas. She is a highly influential professional striving for success through high understanding and optimism with a need for change, growth and challenge.
Anne is industry agnostic having worked in multiple industries:
Financial Services
Technology
Fintech
Healthcare
Manufacturing
Website: https://albhrsolutions.com/