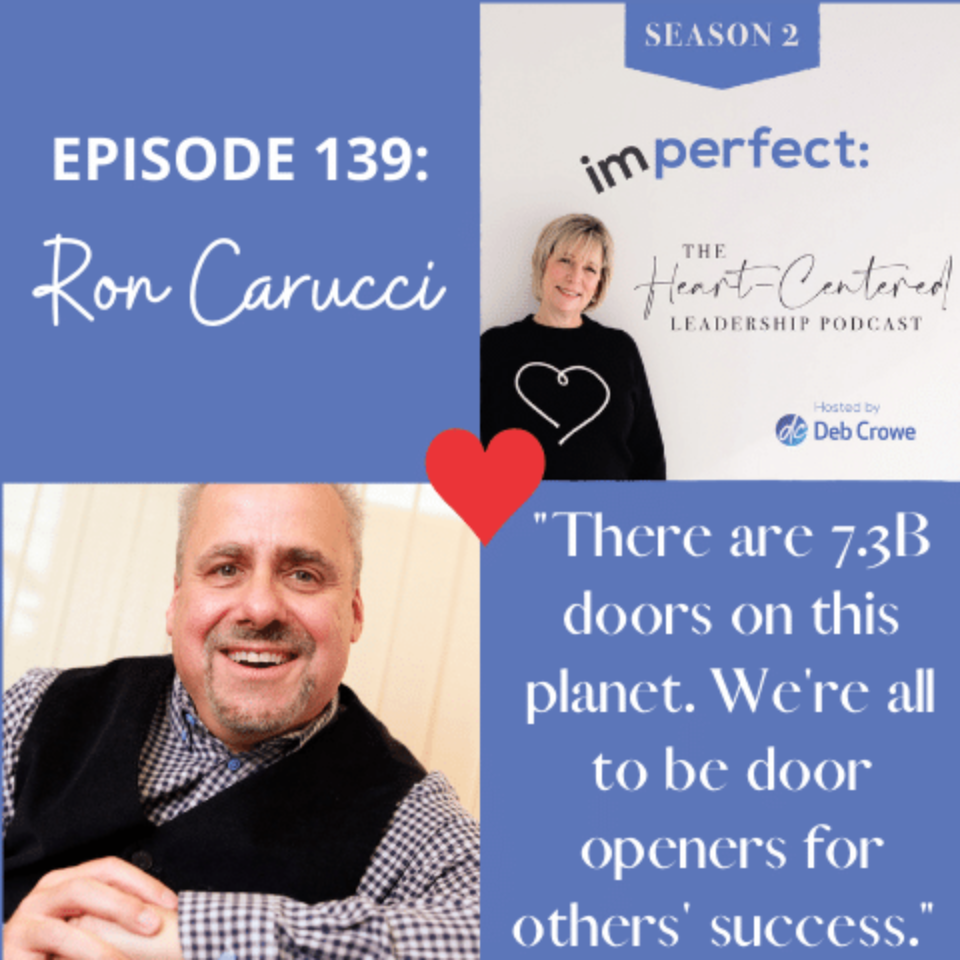 This episode is sponsored by Davwill Consulting. Emotional agility? Yep, it's needed more now than ever. Let's chat! Click Here
Ron Carucci is co-founder and managing partner at Navalent, working with CEOs and executives pursuing transformational change for their organizations, leaders, and industries. He has a 30-year track record helping executives tackle challenges of strategy, organization, and leadership in more than 25 countries on 4 continents.
His greatest joy is seeing leaders thrive by having an impact on the lives of those they lead. Helping leaders find their voice, and use it to serve their organization's greater good is what gets him up every morning. In his office, Ron has a collection of antique door knobs, door knockers and skeleton keys. Every day, they remind him that life is about finding and pursuing the open doors in front of you, and making sure those doors open for others.
He is the author of 9 books, including the Amazon #1 Rising to Power and the just released To Be Honest: Lead with the Power of Truth, Justice & Purpose. He is a popular contributor to the Harvard Business Review, where Navalent's work on leadership was named one of 2016's management ideas that mattered most. He is also a regular contributor to Forbes, and a two-time TEDx speaker.
Connect with Ron at: